As a CPA, tax season can be overwhelming for you because of the excessive workload that piles up. Outsourcing accounting services to CPAs for filing their tax returns is a common practice by accounting firms in the busy tax season. You are always in a race against time to file tax returns within the tight deadlines, and also provide other services to your clients on time. As a result of this hectic schedule, you hardly get time for yourself and all of this leaves you stressed and struggling to cope with everyday tasks.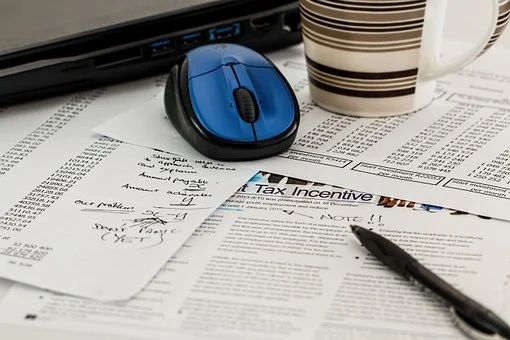 However, here are some ways that can help you cope with workplace stress during the busy tax season:
1. Balance Out Your Personal and Professional Life
As a CPA, you might be required to work for extremely long hours and might be required to do overtime. Working for such long durations with the pressures of adhering to the deadlines might cause burnout. This impacts your performance at work, hampers your everyday interactions with your family and friends, and makes you unhealthy.
Therefore, to manage workplace stress during tax season, you should make consistent efforts to balance out your personal and professional life, which will not only improve your physical health but also help you cope with stress psychologically.
It will further enhance your productivity in the workplace. To strike a balance between your personal and professional life, set clear goals for yourself and your team. If the work is too much for you to handle, go in for hiring accountancy outsourcing services and outsourced bookkeeping services. Also do not shy away from reaching out for help from your team members for various kinds of accounting services.
2. Communicate with Your Team Members
Clearly communicating with your team members will help you deal with workplace stress during this hectic tax season. At times it might get very difficult to manage stress and effectively communicating about the problems you face while working can help lower your stress.
Discuss problems with your team with the aim of finding solutions together, and in order to avoid the stress and burden of decision making, try to work out solutions with everyone and decide on the basis of the majority.
3. Delegate Work
To effectively deal with the burden of work and stress that you experience, you can delegate work to others. When each team member works as per their expertise and skill, it helps achieve targets quickly. Different types of accounting services and work can be delegated to different members of the team while you handle tax preparation.
Outsourcing for accountants or CPAs is an effective way to delegate work and in turn, enhance their efficiency. Accounting outsourcing firms provide excellent solutions by experts who can act as your extended team and share your workload. Delegation helps increase your productivity giving good results.
4. Take Breaks in Between Work
Given the heavy workload during tax season, it is common for CPAs working in accounting outsourcing firms to sit in front of their screens for long durations continuously. This is an unhealthy practice which not only impacts your eyesight but also causes problems and pain in your neck and back. Working constantly without taking any breaks tends to increase your stress.
Thus, you need to take breaks in between work every one or two hours at least. Try to move around in the office premises and have light-hearted conversations with colleagues about general things not related to work, have a coffee break with some refreshing snacks.
Those of you who work from home can do the same by interacting with your family members.
5. Focus On Getting Enough Sleep
With an increased amount of workload and strict deadlines, managing to get enough sleep during the tax season is a tough task for CPAs. CPAs are likely to work throughout the day and even till late at night. This practice tends to increase stress and can have sabotaging effects on your health.
Thus, you need to focus on getting enough sleep every night. Enough quality sleep will help you deal with challenges throughout the day and will keep you refreshed and recharged.
Approaching an accounting outsourcing firm that can help you by providing outsourced bookkeeping services, accounting services, financial management, and consultation services, filing tax returns, and so on, enables you to handle all your work in a hassle-free manner. This gives you time to focus on your health and sleep.
6. Plan in Advance
As a CPA, you can prepare a plan of action in advance which addresses different issues which might arise during the tax season. Your plan should address various challenges such as shortage of staff, long working hours for the team which can, in turn, disrupt the balance between personal and professional life, team burnout, increasing workload, and more.
Planning early can help you make good and effective strategies that can help you and your team to work efficiently when the time comes.
You can resolve these issues by scaling your team, building capacity, and hiring the services of accounts outsourcing company in advance. Hiring an outsourced preparer of tax, who provides other accounting services as well, and acts as a Full-time Equivalent (FTE), can bring down your operational costs.
7. Choose Outsourced Accounting Services And Tax Preparation
As a CPA, you are usually able to generate a handsome amount of revenue during the busy tax season. However, this should not happen at the expense of your mental health.
Also, your clients might need services other than tax preparation such as bookkeeping, payroll, transaction advisory, financial consultation, and so on.
Keeping yourself busy with only filing tax returns during this time and not catering to the other needs of the clients can in turn spoil your reputation amongst your clients and some of them might even turn to other CPAs for acquiring these services from them.
Therefore, an effective way for providing accounting services to your clients along with tax preparation is by choosing to outsource tax preparation to an accounts outsourcing company or by opting for outsourcing accounting services to CPAs other than you, who can help you out. By outsourcing tax preparation, you can meet your clients' expectations.
Outsourcing Your Way to A Stress-Free Tax Season
As a CPA, hiring outsourced tax services and accounting services is one of the communicating tools based on the best ways for you to have a stress-free tax season. With an accounts outsourcing company by your side, which provides tax outsourcing services, you can make things easy both for yourself as well as your team members, as they act as an extended team.
Additional staff availability reduces pressure on the team, helps you lower your costs, and adds to savings. Thus, you can follow these ways to reduce stress during the tax season and in turn focus on your well-being.
About Author